As a consumer, you may find yourself wondering about the provenance of the beaded artwork you hang prominently on your wall, reminiscent of your trip to Morocco those years ago. Or the handwoven baskets you recently acquired from your favourite big box retailer, whose label indicates: 'Made in the Philippines'. Or your favourite scarf: you were told by the salesperson that it was hand-dyed using a centuries-old technique from India. When thinking of these treasured pieces, it is not difficult to imagine how your purchase is supporting an artisan on the other side of the world. Niche, small, quaint, closed off from the global economy: all words that are often used in describing the global handcraft sector. The assumption here makes sense, given the fact that these products are most often produced in homes or small informal workshop setups, removed from the traditional concepts behind large-scale factory production. While you have an emotional attachment to the products, it is certainly not a sector that you think of in terms of impact investing potential.
However, these perceptions of the sector could not be further from the reality. The truth is there are hundreds of millions of people engaged in craft production – at least 300 million1 at last count – and the global craft economy is poised to reach a valuation of US$984.8 billion within the next few years.2 These businesses range from small operations of a few people (think of a US maker) to businesses that utilise thousands of people, often in cottage industry formats, to create those coveted baskets. Craft represents one of the largest informal sectors in the world, and has long been a vital form of employment that facilitates women's participation and inclusion in the global economy. In fact, it is one of two primary means of employment for women – agriculture being the other – in emerging markets. But we also are now seeing firsthand the power it can have in under-resourced communities of makers within the United States.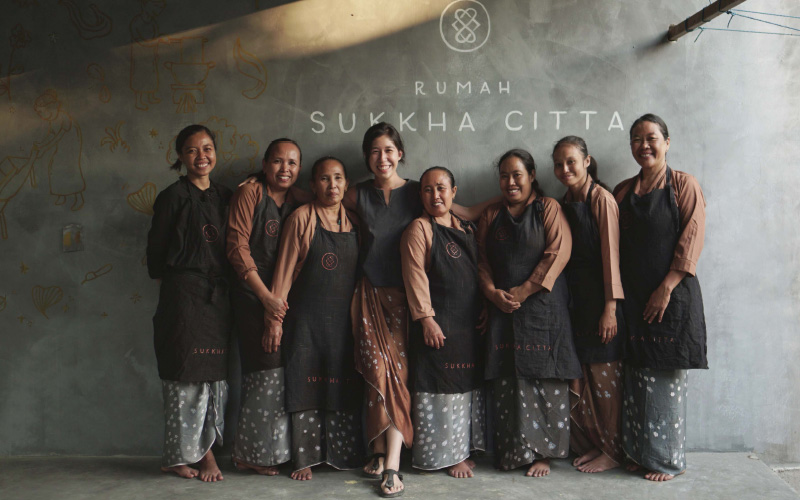 It is around this promise of impact that Nest was founded, and the reason why the education of consumers, brands, investors and philanthropists on the power of craft business for social and economic growth is core to our mission. Since 2006, Nest has been a nonprofit committed to the social and economic advancement of global artisans and homeworkers through supply chain transparency and sustainable business development. Our programmes are designed to generate global workforce inclusivity, improve women's well-being beyond factories and preserve cultural traditions of craft. We bring resources to over 1,000 businesses across 100+ countries, 77 per cent woman-led. We utilise philanthropic funds to support grassroots programming benefiting maker and craft businesses. We support major brands as they integrate artisan sourcing into their supply chains. Our Ethical Handcraft Standards, training and assessment protocols confer a consumer-facing seal of assurance on products in West Elm, Pottery Barn and Target.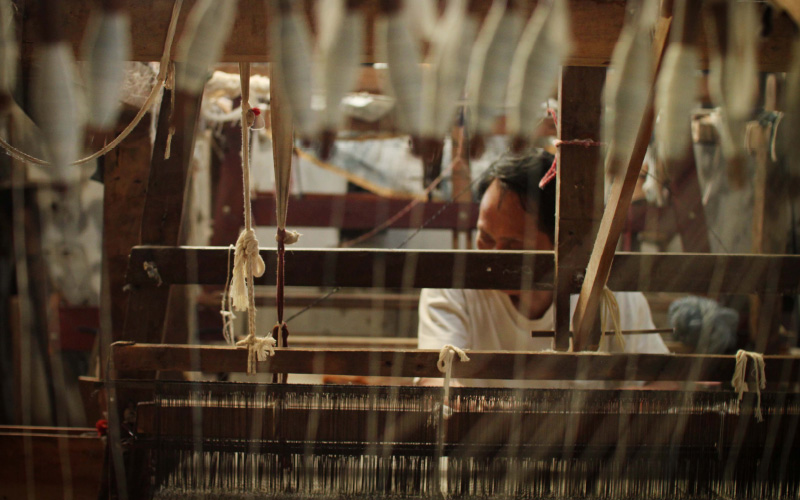 Additionally, Nest looks at universal challenges the sector faces that limit overall advancement. After over a decade working with handcraft enterprises and multinational brands, we uncovered a systemic challenge that prevents increased market access and limits the ability of brands to source from decentralised supply chains: the lack of sufficient purchase order financing solutions available to small-scale producers who are poised for scale and have desirable product offerings for the international market. Financing vehicles often ignore the sector because they do not know how to calculate risk, leading to either impossibly high interest rates or a lack of investment altogether.
Impact investment offers a solution. First, just as within smallholder farmer initiatives such as coffee and cocoa, there is a need for financing options that make sense. Market demand for ethically handcrafted products is driving an increased willingness for brands to commit significant and recurring orders with craft enterprises. Yet the current purchase order practice is designed for large-scale factory orders wherein brands remit payment only once an order has shipped and, in some cases, not until 60 or even 120 days after shipment. Maker and handcraft enterprises often lack the working capital required to meet these large orders, so the delayed payment creates an impossible situation for scaling businesses. Traditional financial institutions hesitate to lend working capital to these businesses without the ability to assess credit risk, or provide options at prohibitively high interest rates. The need to create purchase order financing equipped to support businesses in less formal economic settings is critical to unlocking more equitable financial access and accelerating economic growth for small businesses. Investment is needed to support these financing vehicles, and blended models should be considered in order to address first-loss capital and a reduction in interest rates to increase accessibility.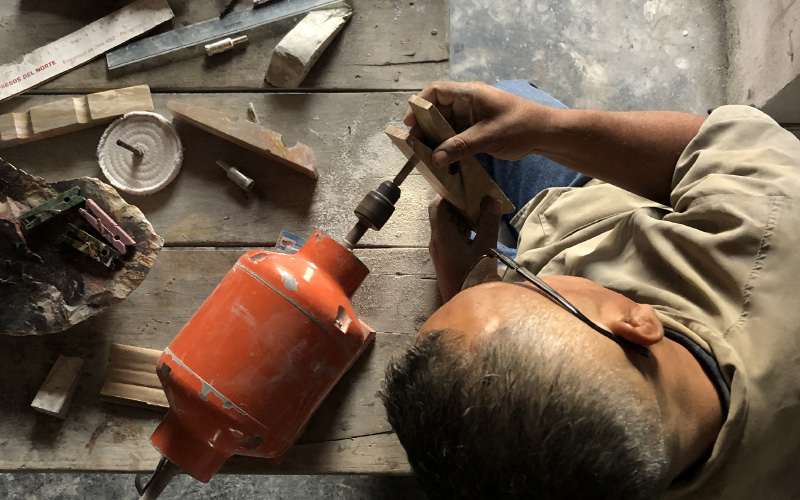 Second, within the craft sector there are businesses of every shape and size, and it is challenging for impact investors to understand where to start looking or to even realise that their interests may already be aligned with an existing business that is seeking growth capital. Businesses range from traditional e-commerce models operating out of the US (but sourcing product from cooperatives and other social enterprises), to producer businesses based in emerging economies, to craft businesses utilising revolutionary technologies to create new product out of waste plastics. The opportunities are boundless, as long as investors know where to look.
Nest's positioning as both an expert in ethical craft production as well as the craft business sector as a whole is an opportunity to diminish the gap between capital and the sector, providing the valuable information needed regarding investable opportunities on both sides of the equation, and assisting financing to right-size the risk.
References

↑

1
Gupta, Neelam (2001) Invisible labor: Social security for home-based workers of the garment, agarbatti and papad industries, Delhi, SEWA Bharat, p v and vi

↑

2
Handicrafts Market: Global Industry Trends, Share, Size, Growth, Opportunity and Forecast 2018-2023 From researchandmarkets.com