'It was nice to have a programme like DICE that is so open to feedback, that is so open to finding new ways to grow and evolve. I haven't really experienced that with another organisation.'

Tuliza Sindi, DICE Collaborator, BRNWSH, South Africa
'Before DICE I had been wrought with anxiety about the power dynamics of the relationship – of my riding in on a white horse brandishing a sword to save the vulnerable young [in Brazil]. But DICE has made my heart beat to a different rhythm. All that my friends needed was a boost of confidence to realise they were always meant to be on the global stage.'

Persis Jadé Maravala, DICE Collaborator & Artistic Director, ZU-UK speaking about her partnership with Lá da Favelinha (Brazil) on seeing their work in NY Times, Guardian, BBC in the first week of UK lockdown
'The most challenging debate in international development currently is the paternalism inherent in any external intervention. Paternalism is an infantilising narrative, and directed from the Global North to the South in international development efforts. DICE presents a way of building trust with participants, and overcoming problems of collective action…valuing creativity for assisting the poor and marginalised in finding a voice to connect with the global economy.'

JP Singh, Professor of International Commerce & Policy, Schar School of Government, George Mason University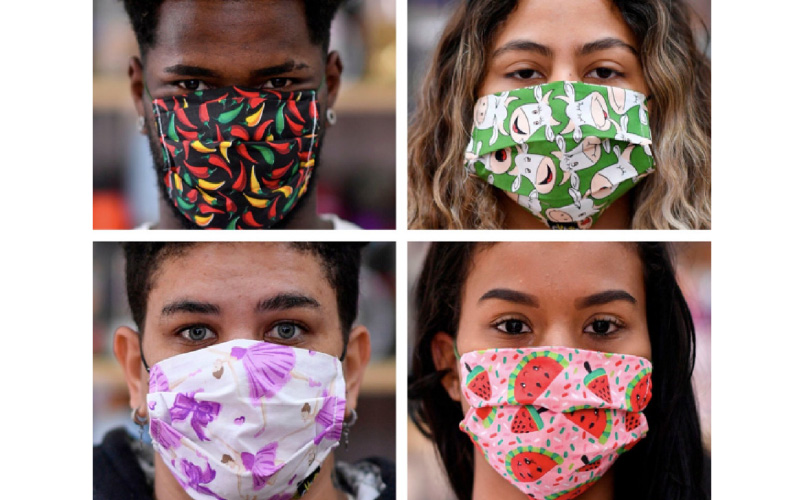 The relationship between funder and grantee embodies a power dynamic that has a profound impact on the success or failure of a project. It can further reinforce existing structural inequalities that in some cases the project itself may have been set up to address. Our assumption in developing the £2 million DICE Fund in 2018 was that the way in which the fund itself was established and related to potential grantees was as important as the projects that were ultimately funded.
As the UK's international cultural relations organisation, the process of developing relationships is as important to us as the outcome; in our 80-year history in over 100 countries, the British Council has brokered connections with communities in the UK and those around the world. We have done so through a range of approaches, and are persistently interested in how the underlying motivations and sources of capital (social and cultural, as well as financial) influence the ultimate impact of our work.
The DICE Fund
The DICE Fund was the centrepiece of the British Council's programme of the same name – Developing Inclusive & Creative Economies. DICE was established as an interdisciplinary £7 million two-year pilot seeking to address profound economic exclusion through the tools of creativity, entrepreneurship, creative social enterprise, policy and international collaboration. DICE builds on the British Council's longstanding networks, research and expertise in these areas – including nurturing creative economies in over 30 countries over the last decade and social enterprise in over 60 countries. We recognised the need to develop and design with and for those most excluded, including young people, women and/or people with disabilities.
Delivered in Brazil, Egypt, Indonesia, Pakistan, South Africa and the UK, the DICE Fund connected 28 UK intermediaries1 with 28 counterparts in the other DICE countries. The 'Collaborators' were charged with co-designing and co-delivering capacity-building programmes for creative social entrepreneurs. We funded those Collaborations that set out to work with people less likely to have access to economic opportunities due to conscious and unconscious societal and structural barriers.
With the aim of ensuring sustainable livelihood and improving living conditions, these 28 separate collaborative projects included:
Incubating 60 creative-social enterprises led by Afro-Brazilian women in Rio de Janeiro, boosting their pride, reaffirming their role as entrepreneurs and building their networks in the process, led by Asplande (Rio) and Social Starters (England).
Mentoring 26 women in domestic service in Hillbrow, South Africa to launch their own creative and social enterprises with BRNWSH and London's Hackney Cooperative Developments; and exploring the synergies that can exist between Hackney and Hillbrow cleaner collectives and what relevant infrastructural interventions can be exported from South Africa to the UK.
Creating employment and improved livelihoods for beggar communities in villages near a UNESCO World Heritage Site, focusing on the development and sale of eco-friendly crafts and products with Heritage Foundation Pakistan & the University of Glasgow.
Transforming Nalitari, a donation-based inclusive arts space in Yogyakarta, Indonesia into a social enterprise and leading networked organisation, where disabled members of the community come to socialise and express their creativity through dance – delivered in partnership with England's Epic Arts.
Encouraging the voices and opinions of young women in order to develop income-generating enterprises aiming to solve social problems in Egypt, with Waqfeyat Al-Maadi and Northern Ireland-based Youth Bank International.
Some activities addressed structural barriers to inclusion by developing and delivering sensitive content. And some activities sought to compensate for the hidden costs of participation for priority groups, addressing barriers to participation directly. Together, the 56 organisations worked with 9,100 creative social entrepreneurs in the year the fund was administered. We consciously sought out unusual suspects to work with – organisations and communities that would never normally connect with an international organisation such as the British Council. As a result, 71 per cent of the organisations were new to us. We recognised the complicated histories and legacies of the locations in which we operated. We weren't always successful but we learnt during the process.
While each project is a story unto itself, it is the portfolio of them together that is most exciting for us – each providing a unique personality and approach to addressing economic exclusion through their shared and local definitions of creativity, innovation and inclusion. How then can we nurture learning across these projects? How can we all learn and grow from the experiences of these projects, not least when economic inequality and exclusion manifest themselves in a variety of different ways in all communities?
The learnings so far
And so to the first question we posed: what are the conditions we can put in place to acknowledge or redress the power dynamic that a funder brings to the table? We have learned a few things so far.
The approach
We emphasised the experimental approach throughout, encouraging grantees to make mistakes and rework their methodology halfway through as required, and staying by their sides as their collaboration unfolded – including by actively highlighting that British Council was also learning as we went, exploring new avenues and approaches.
The process
We structured the grants to provide time and resource for collaborative relationships to develop – acknowledging that the collaborative process takes time and it costs more to reach the unusual suspects.
Throughout the application process, we hosted drop-in clinics and debriefing sessions for those that were not successful – acknowledging that the language of international grant applications needs to be as accessible as possible for those who find applying to be a daunting prospect.
Perspectives
We promoted the impact that the communities themselves see as impact – in our case, through training 14 DICE Young Storymakers to find and tell the most important stories in their communities – acknowledging that our perspective is not the only or most important one.
Measuring success
We questioned whether our monitoring & evaluation (M&E) infrastructure could mirror the processes of the projects themselves – for example, the use of storytelling, inclusive and creative processes. We also questioned what we could measure in the short term to understand how we were working towards long-term economic change – while acknowledging that surveying and M&E fatigue was a challenge for many of our partners.
Language
We adjusted the language we used – who is doing the 'empowering'? Who is doing the 'marginalising'? – acknowledging that the language we use can be a barrier or a motivator, and in and of itself can reveal a power dynamic.
Team
We built a team that embodies the values that the fund itself argues for – inclusion, creativity, mutuality, co-design, purpose – acknowledging we need to practise what we preach.
Two years later
Like any experiment, the DICE Fund has led to as many questions as answers. Thus today – as we launch a new DICE Digital R&D Fund – we are even more explicit in our quest to better understand the conditions we can put in place to ensure a safe and joyous space for partners from different cultures, contexts and sectors to co-design together. We are asking:
What is the art and science of true co-design? How does one (can one?) let go of ego?
What is the perception of a UK partner, not least in postcolonial nations? How conscious or unconscious are our biases? How open can or should we be with one another about these biases? What tools do we need to have these difficult conversations? What is our motivation for wanting to work with you and what is yours for wanting to work with us?
How do confidence, self-doubt, joy and generosity manifest themselves in our workplace, in our partnerships and in creative entrepreneurship? How do these emotions help and hinder us as we work towards impactful solutions to our greatest challenges?
Can we create a shared sense of purpose in our work? Is there such a thing as a 'collective vision' – and, if so, how do we get there?
When should we stop collaborating and admit that the process is not working?
How can we measure the value of this work? Investing in relationships takes time and valuable resource – what are the opportunity costs of this investment?
2020+
Like creativity and collaboration, cultural relations has no end – it is a process. Our role is to provide the enabling infrastructure and underlying conditions to allow people from different paths to learn, share and create together. We are excited to apply these processes to imagining and building a more inclusive global economy together.