From candlelight to Pepper's ghost, the printing press to the internet, theatre has always used the newest technologies to tell and share its stories. The tools that have developed over the past 400 years have been critical to enabling Shakespeare's plays to be performed, reimagined and reinterpreted for diverse audiences, keeping the form of presentation as perennially relevant as the content of his work. It's in this spirit that we at the Royal Shakespeare Company (RSC) have worked digitally over the past decade, expanding a theatre-making toolkit for our artists, our audiences and our organisation, and achieving genuine creative innovation, global impact and value.
To commemorate the 400th anniversary of Shakespeare's death in 2016, we collaborated with Intel and the Imaginarium Studios to create a groundbreaking production of The Tempest, Shakespeare's last play and arguably his most magical story world. Bringing live performance capture technology to the theatre for the first time, we created animated versions of the spirit character Ariel live on stage, through motion capture sensors in the suit worn by the actor Mark Quartley. Digital technology was also used to bring to life other aspects of the play: the harpy, the hounds and the spectacle of the masque. Building on the RSC's long history of engaging diverse contemporary audiences, we created a Snapchat filter of Ariel, which reached 7.5 million people on a single day.
The embrace of new technologies and forms allowed us to be more open, to experiment on different platforms and so to broaden our thinking around our audience. We made a conscious decision to keep the text central, so that decisions around the technology could be traced back to Shakespeare and his words. This provided vital constraint, structure and meaning, ensuring that the motion capture technology made creative sense within the theatre-making process, and was both narratively and visually coherent.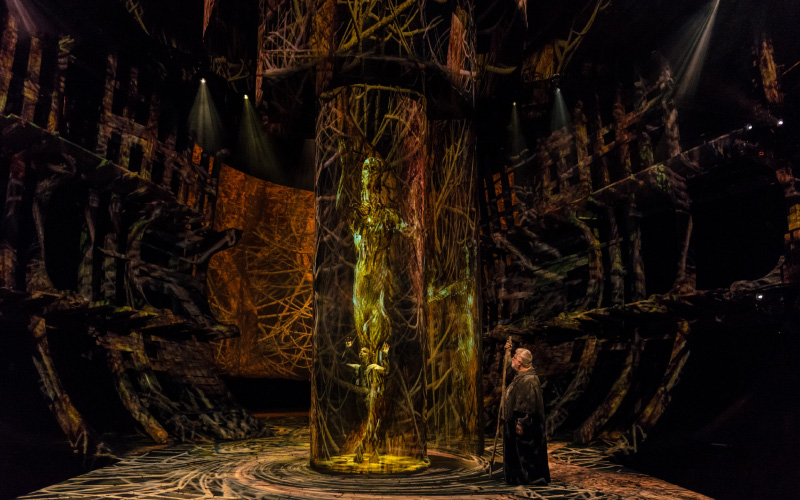 Alongside the production, we commissioned research to understand how technology partners inspired the RSC creative team, how the RSC creative team inspired technology partners, and how learnings from this project could be of use to the arts sector in developing future collaborations. We found that innovation and new ways of working happened when ideas were applied and developed out of their usual context. Working together on The Tempest was a catalyst for each of the partners to innovate by looking at their art, technology and tools differently, while the research and development (R&D) process provided a framework to deliver on this shared potential.
That collaborative process, and the resultant connection with our audiences in Stratford-upon-Avon and beyond, drove us towards exploring the future of live performance. When the UK government's Industrial Strategy, designed to surface and develop the huge commercial potential of the culture sector and the emerging immersive sector, appealed for bids to demonstrate R&D using immersive technologies, the Audience of the Future Live Performance collaboration was born. Building a consortium of marquee arts organisations, research organisations and digital pioneers,1 we were awarded a grant to produce a live performance demonstrator immersive project, with the aim of reaching 100,000 people. In early 2021, this will come to life in a striking new interpretation of A Midsummer Night's Dream, which builds on the cultural capital of the RSC, Manchester International Festival, Marshmallow Laser Feast and Philharmonia, inviting different forms of audience engagement with the play, incorporating real-time motion capture live performance, created in the Unreal game engine, and introducing a brand new spatial audio orchestral recording.
When COVID-19 hit in March 2020, we had to radically rethink the project. What was intended to be an immersive location-based theatrical performance, with actors and audiences together in Stratford, became a completely digital experience. We had to reimagine not only how we connected with the audience, but how we would conceive, workshop and create the production. We commissioned a consortium consultation and audience research to ensure we heard all the different voices of the project, and more importantly, to understand what technology people had in their hands – recognising that the home had become a destination for live performance and the rituals of theatre needed to be imagined in a completely new way. How to use technology to deepen the connection between ourselves and our audiences became a more urgent question than ever.
Alongside this, how could we have a connection with our buildings at a time when neither we nor our audiences could be in them? Once again, we turned to the newest technology. We contracted visualisation and theatre production consultancy studio Preevue to produce a digital replica of the RSC campus in Stratford. This involved a one-week onsite LIDAR laser scan to capture the entire site to a 2mm accuracy. Following the laser scan and point cloud generation, Preevue CAD artists modelled the space to the same precision captured in the scan, using thousands of photographs taken onsite to ensure a photorealistic look. The image on the next page shows a screenshot of one of these models running live in real time in an engine. It's not a photo, nor a render, but a model in which to explore and create work. What started as a means of responding to a crisis opened a world of possibilities for virtual production, becoming not just a solution but a playground.
In the COVID-19 crisis, our relationship to our audiences is adapting and emerging into a hybrid set of experiences, as audience expectations, needs and demands evolve in response to our changing circumstances and the ongoing disruption in content markets. This project takes very seriously the imperative of demonstration: the consortium is aiming both to create brilliant content and to create and develop new tools that can be exploited and enhanced for the benefit of creatives and audiences everywhere, working with existing systems and building sustainable business models to support the future of live performance.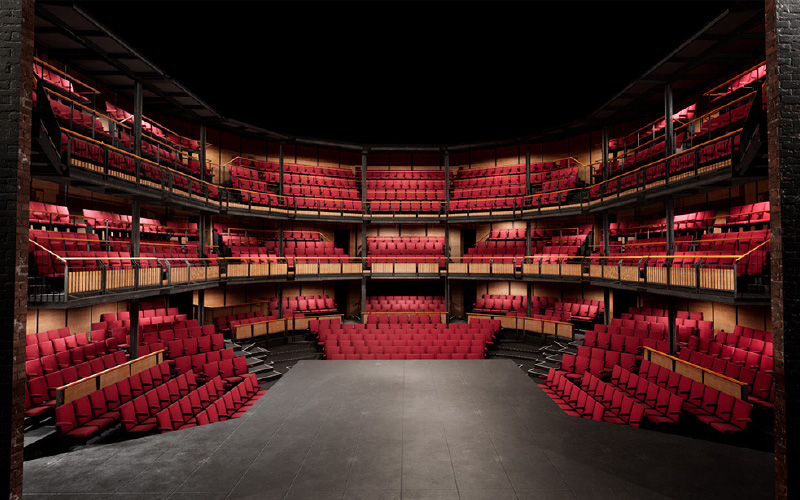 To truly innovate and contribute to the advancement of the form, the ability to experiment is critical. The imaginative structuring of the Audience Of the Future programme let us explore, play and take risks – but it is remarkable for its uniqueness. Public funders everywhere need to be bold enough to follow suit, stimulating genuine R&D, not playing it safe. Creativity is about taking steps into the unknown; R&D provides the freedom to experiment and test ideas that may sometimes fail, but with the right conditions will find unimagined possibilities.
We have seen starkly through the pandemic the unique power of culture and creativity to engage, console and unite us, and the growing medium of impact entertainment also depends on the power of story and narrative to deliver important messages. Put technology in the hands of artists and the most amazing and unexpected outcomes are possible.
References

↑

1
The Royal Shakespeare Company, Punchdrunk, Jingo Juice Limited (t/a Marshmallow Laser Feast), Philharmonia Limited, Manchester International Festival, Intel Corporation (UK) Limited, Magic Leap Inc, Epic Games (UK) Limited, Nesta, i2 Media Research Limited, University of Portsmouth, De Montfort University, The Space C.I.C., Phi Centre.