Some years ago, at a conference in Recife, I was asked the following question: What is the key to a sustainable city? My answer: My wish is that we may achieve not only sustainable cities but also sustainable societies. And the key to the sustainability of societies is to succeed in expanding the middle class to become a majority. The most sustainable societies in the world, those that enjoy a more peaceful coexistence, where social conflicts are resolved in democracy and where public policy is a guarantee of universal access and quality, are the societies in which the middle class is a majority.
Triggered by social, cultural, educational and urban transformation projects undertaken since the early 1990s and accelerated from 2004 (with fluctuations), Medellín has become more competitive both nationally and internationally. It is the Colombian city that has attracted the most foreign investment in recent years1 and is among the Latin American cities for which domestic and international tourism2 had grown the most before the pandemic. For 20 years, Medellín was the city with the highest rates of violence in the world. By December 2020, that rate had dropped to only 3.7% of the rate recorded in 1991,3 the worst year. Since 2007, Medellín has been the Colombian city with the best quality of life.4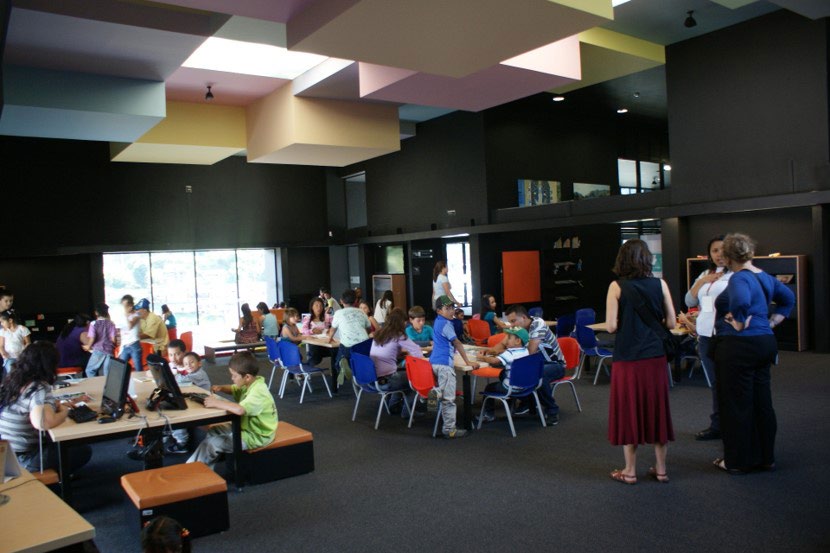 The Medellín cómo vamos5 survey shows the progress made in quality of life over the past 15 years, thanks to the essential interventions in areas of Medellín with greater poverty, violence and population density: 'Culture, recreation and sport are closely related to the quality of life in a city. These elements, in turn, are interrelated with major aspects, such as education and health, that constitute critical factors when explaining quality of life, and also with urban habitat conditions that afford an adequate supply of goods and services, such as the spaces designed for enjoying these activities. When, at a point in time, a society can prioritise certain minimum conditions, to the extent a majority of the population progresses in the attainment of those minimum conditions, it starts to demand new goods to increase its welfare. Such is the case of goods and services such as culture, recreation and sport.'6
Nicanor Restrepo Santamaría, president of the multinational company Sura from 1984 to 2004 and leader of the Antioquean Business Group, an alliance of leading companies in the Antioquia region, said in 2008: 'The best business deal we've made as businessmen of Medellín has been to invest in public educational and cultural projects, because these projects allowed us to improve the quality of life of the city and made us shine in the limelight of the world.'
Significant cultural investments attract substantial economic investments
I served as Secretary for Citizenship Culture of Medellín between 2005 and 2009, a wonderful period for public cultural management. During that time, Medellín stepped up its public spending on culture to 5% in 2007 and 2008, compared to 0.68% in 2002. Until 2020, it maintained those spending levels between 3% and 5%. Over a 15-year period, the more substantial investments focused on the construction and management of 60 cultural facilities with strong symbolic value in neighbourhoods of higher poverty, greater historic violence and highest population density.7 These cultural facilities – including nine library parks, the Moravia Cultural Development Center, the Children's Reading House, the House of Music and the 20 Units for Articulated Urban Life (cultural, recreational, sports and educational spaces) – are designed as integration centres for cultural, educational, recreational, sports and social programmes, and bring the best architecture to neighbourhoods where it seemed impossible that buildings of this quality would ever be built. They are essential components within broader programmes that seek the promotion of equality and quality through public policies in all urban areas.
Another key element was the work undertaken across Latin America under the programme Puntos de Cultura and the movement Cultura Viva Comunitaria to learn about, acknowledge, recognise and promote all urban and rural community projects that, through culture, build a new reality in their areas without the state, in spite of the state or even against the state. These projects bring together the lore, experience and knowledge of physical, social and human geographies that are part of the social capital built over time through community, private and public investments. 
This set of interventions shaped Medellín into a better-connected city where public buildings and projects increase the value of the neighbourhoods in which the interventions are carried out. If a city improves quality of life and is designed to guarantee the rights and promote the enjoyment of its own inhabitants, it also becomes an attractive city for tourists and investors. The appreciation in value created by these public interventions benefits neighbourhood residents themselves, thus avoiding the dreaded gentrification. Instead, public investments, especially the most symbolic, such as cultural projects, have strengthened the sense of attachment of the residents.
And to conclude, one of the most singular and emblematic cases: the Moravia Cultural Development Center, built in 2007 at a cost of US$ 2.8 million, 100% funded by a corporate foundation. Management is funded by another private social organisation through an annual contribution of US$700,000, equivalent to 30% of the centre's annual budget. For 16 years, from 1968 to 1984, Moravia was Medellín's open dump. For this reason, it became the squatter settlement closest to downtown (barely seven kilometers away), the most violent neighbourhood and one of the higher poverty neighbourhoods. Between 2004 and 2011, around US$100 million was invested in this neighbourhood of 40 thousand residents, through public utility, housing, health, educational, environmental and cultural programmes, in particular. Since then, the Cultural Development Center has been a symbol of Moravia. It is the pride of the neighbourhood, its home: the place where residents meet and from where they connect with the rest of the city. Moravia, once a symbol of squalor and violence, is now a symbol of social transformation. Moravia is the neighbourhood of happiness in Medellín. Its streets now smell of freshly baked bread.
Medellín's example demonstrates that profound social interventions are possible when they go hand in hand with major changes in public management policy and focused, sustained investment in high-poverty neighbourhoods, in partnership with the community and the public and private sectors. Medellín tackled insecurity with a different formula: building coexistence, not security. And coexistence is built with social, educational and cultural projects. Medellín is now a beacon for many other cities in the world.