Specialising in Africa and the creative industry, Hatch Africa supports entrepreneurs, innovators and pioneers to hatch their businesses, projects and initiatives by providing them with bespoke, high-quality, state-of-the-art consultancy and training.
Since its inception in 2012, Hatch Africa has been focused on addressing the lack of dedicated business development and financing options for creative industries across Africa. These businesses have a proven potential to grow into global brands, providing multiple jobs, greater wealth for communities and better social environments.
However, this potential is hampered by limited access to finance and business advice, particularly for projects and companies requiring less than £5 million, and by a stilted investment flow in creative and cultural industries (CCIs) in Africa, attributable not to the availability of capital but to a lack of understanding among creatives and investors of investment processes and how these work within creative industries.
Through the course of 2019, we carried out research on the financing for CCIs in Africa, published as a book chapter by King's College London in October 20201. We took a deep look at access and disbursement of financing for CCIs and at the associated concept of business support. The research showed that successful investments happen when creatives have a full understanding of the mode of investment suited to their business model. Although the financing of CCIs in Africa has acquired new centrality over the past decade, we found that the financing mechanisms and frameworks, as well as the support provided to and required by these businesses, still need to evolve if the full potential of the sector is to be unlocked.
Hatch Africa's vision is one of incubation, investment and impact. Guided by our daily experience and our research findings, our aim is to address current gaps and needs by setting up a dedicated platform comprising a business accelerator providing business development and technical support both pre- and post-investment (online and in physical spaces), as well as a fund to meet the specific development and growth needs of creative businesses making an impact for Africa economically, socially and ideologically. We are in the process of seeking investors who share this vision to achieve these plans.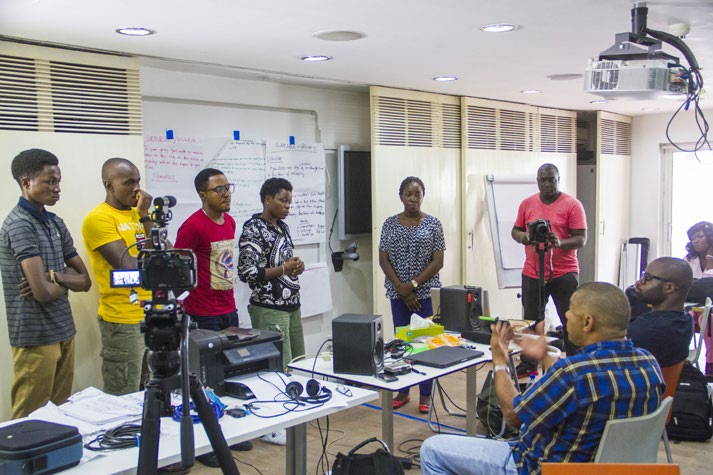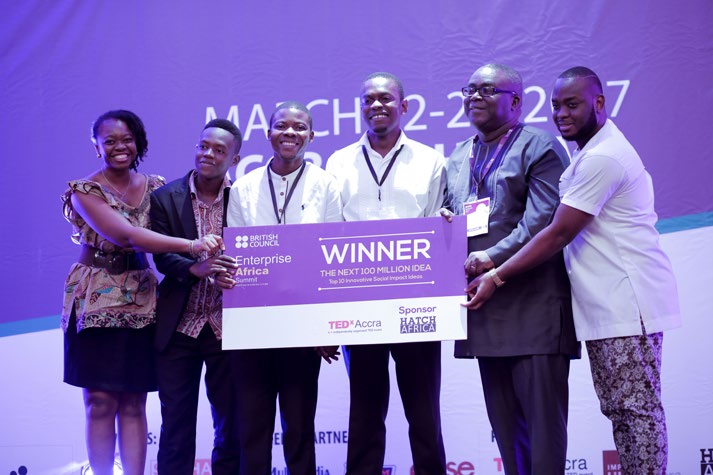 Hatch's journey to setting up its dedicated Hatch Africa platform has spanned more than four years and faced a number of challenges. Chief among these was a lack of understanding – on the one hand, by development agencies of investment finance, and on the other by people in finance of Africa and the creative industries. Funders and investors often queried whether there were buyers for African creative content and if there was even such a thing as creative industry in Africa, let alone the banks, financial guarantors and systems in place locally to be able to manage investments in the sector. At the same time, most of the creatives we interviewed reported a limited understanding of the investment mechanisms and opportunities available to them.
Since 2012, Hatch Africa has been striving to raise the profile of African creative content by providing entrepreneurs with skills and knowledge through business development and incubation programmes; educating audiences by creating greater proximity and access to content; and advocating and lobbying with governments to invest in capacity building programmes. We are also continuing to explore and build on several key aspects of our research.
One such aspect is the importance of adequate, purpose-built training and business support across the entire lifecycle of businesses and projects. An example is the Adire Lounge in Nigeria, which empowers women and young girls in rural communities with textile design skills. Hatch Africa helped the project pivot, grow and accelerate by working with the founders to develop a business model enabling them to build their capacity and that of their beneficiaries. In the two years following, they have provided 250 women with skills training and today employ about 25% of them, while the others have the skills to set up their own practices. The project sells to 15 countries globally and is now in a position to seek USD 300,000 to increase production capacity.
We are also seeking to close the proximity gap between funders, development partners and creative businesses in their ecosystem. Hatch Africa served as experts in developing the Adaya Lab programme, initiated by the Goethe Institute and Institut Français to support the development of creative and cultural entrepreneurs in West Africa. While guiding the institutes through a pilot project, we were able to increase the understanding among all stakeholders of businesses in the creative industry ecosystem, facilitating a more mutually informed exchange between investors and recipients and showing partners the roles they can play in enabling the ecosystem to achieve its potential. The programme is now in its third year and both institutes have provided added value to expand the programme. Participants benefit from training, grants and relationships with the local partner office, which has the funds and resources to showcase their projects to their networks.
Both these aspects are central to the creation of financial models and interventions that reflect the realities and nuances of the creative ecosystem. This is the third aspect we aim to continue exploring: the importance of financing models, opportunities and options that are specific to the needs of the creatives and businesses in this ecosystem.
Looking ahead, we not only seek to set up a dedicated platform but to share our key findings and experience through events and publications, leveraging our network and expertise, and engaging all stakeholders to jointly address the identified gaps and implement viable and sustainable solutions. Such solutions and initiatives include, but are not limited to:
Leveraging and fostering access and networks by establishing partnerships with incubators across Africa and around the world who can implement Hatch Africa's accelerator programme training.
Developing and curating relationships with investors.
Lobbying and working with governments to endorse and develop policy to adopt Hatch Africa's financing model and methodology.
There is much more to be done. The momentum is there, the opportunity is evident, and there is a role to be played by each stakeholder, as this narrative is one of movement, not inertia. The approach of CCIs is 'high-speed, wait-for-no-green-light and ask for forgiveness later'. Let us work together to generate a healthy and enabling medium between this approach, the slower pace of institutions and policymakers and the risk/return vision and priorities of funders.